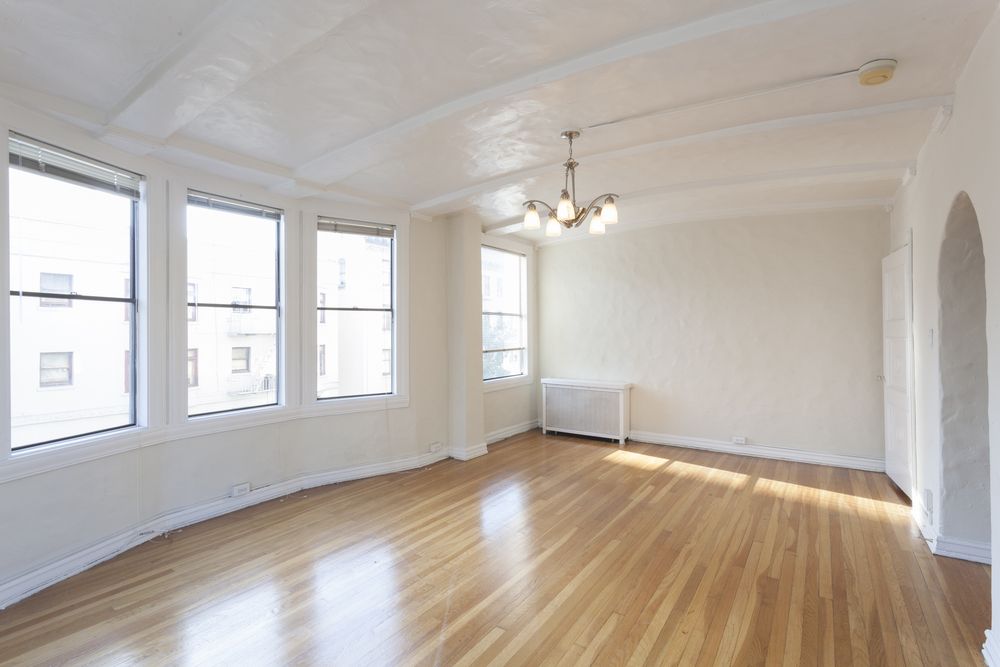 SERVICES
Do you know that your wooden floor needs some TLC, but you're not sure exactly what it needs to get it looking good again? Take a look through our services page to find the service that's suitable for you. We may be called the Catford Floor Sanding company, but we offer a full range of services related to wooden floors.​
FLOOR SANDING
Floor sanding is of course at the heart of our business, and is something we take very seriously. Sanding your floor can turn back the clock by removing the tired old worn and dirty surface layers to reveal the fresh, immaculate-looking wood underneath. We use the latest continuous belt floor sanding machinery to get the job done, and this not only ensures a smooth surface but a virtually dust-free environment too.​​
WOOD FLOOR RESTORATION
A full restoration is suitable for those floors that have seen better days. It involves a complete overhaul of your floor, incorporating sanding, repairs and finishing. The results of this transformation can be dramatic, but restoration is considerably more affordable than buying and installing an entirely new floor. But rest assured, almost no floor is 'beyond repair', and our Catford floor restoration team have been known to work miracles!​
WOOD FLOOR REPAIR
Sometimes all a floor needs to get it back to its best is a few minor repairs. We can handle all manner of repairs, both large and small, wherever you are based in Catford. We can repair and replace individual floorboards as needed, fill gaps and even correct those annoying squeaks or creaks.
WOOD FLOOR STAINING
Staining can be a highly effective way of reinvigorating your wooden floor, or even completely transforming the way it looks. We can offer a wide range of wood stains, from vibrant modern colours to traditional, natural-looking shades. All of our wood stains are environmentally friendly and allergen-free, so you can enjoy your floor with confidence.
In addition to wood staining, we can use a variety of traditional and contemporary finishes to customise your floor to your own personal preferences. We've got varnishes, waxes, oils, lacquers and more, which can enhance the look of your floor and keep it protected for longer. Once again, all our finishes are eco-friendly and non-toxic, and are applied by wood flooring professionals.
Parquet floors can look fantastic and can really tie a room together. But like any wooden floor they can succumb to wear and aging, and may need a little help now and again to bring out their full beauty. Sanding your parquet floor removes the topmost layers of wood to reveal the fresh surface below. It requires special care and attention though, and at the Catford Floor Sanding company SE6 we've got the tools and the expertise to get the job done.
​​PARQUET FLOOR RESTORATION
​
Parquet floor restoration requires a delicate touch and special expertise, but when it's done correctly the results can be breathtaking. We've got extensive experience in restoring parquet floors, and can repair and replace individual blocks, rebond those which have become loose and carry out parquet floor restorations and repairs. We know exactly how to tackle those obsolete, bitumen-based adhesives that are still found on many parquet floors, and can replace them with a modern bonding solution.​
If your parquet floor doesn't need a full-blown restoration, we can still help you to get the most out of it. We can identify and take care of any problems and imperfections that your floor may have, whether that involves replacing specific parquet blocks or rebonding loose ones.
​​​​​WOOD FLOOR POLISHING
Sometimes a good, thorough buff and polish is all a floor needs to look like new again, and this is often the case if it's a relatively new floor, or if it has been restored recently. We recommend that most homeowners have their wooden floors polished once every two years, whilst commercial properties such as offices may find it is required on an annual basis.
​​​​​GAP FILLING: RESIN, SLIVERS & SILICON
Gaps may be small, but they can spoil the overall look of your wooden floor. Not only that, but they can also let in draughts, let out heat and contribute to creaks and squeaks caused by floorboards moving. We can take care of any gaps you may have by filling them with a combination of wood slivers, silicon and resin.
All too often people buy a wooden floor and then just leave it to its own devices. However wooden floors require regular maintenance in order to ensure they look their best. We recommend polishing at least once every two years, and you should keep on top of any minor repairs as and when they are needed. The Catford Floor Sanding company can take care of all your floor maintenance needs.
​COMMERCIAL FLOOR SANDING
We don't just do domestic wooden floors, we also carry out sanding, restoration and maintenance in commercial premises too. We've worked in offices and other properties throughout Catford, and we understand the unique challenges faced by their owners. We will do everything we can to minimise disruption, and we can work outside of normal office hours as needed.
Wooden floors in school halls and corridors tend to see a lot of use over the course of a single term, so it's hardly surprising they need a bit of a revamp from time to time. We can carry out sanding and restorations in schools throughout Catford, and we're happy to work during half-term or summer holidays as required.
We believe that you should be able to customise your wooden floor the way want it, and that's why we offer a wide range of finishes and seals. We've got everything from wood stains and varnishes to waxes and lacquers, all of which are eco-friendly and allergen-free.
If you're still stuck for ideas, why not take a look at our online Gallery (hyperlink) for inspiration? Alternatively, you could arrange your free on-site consultation and let our expert assessors advise you on the best course of action for your floor. We'll even give you a no-obligation quote so you can make your mind up in your own time.